Great American Music Hall Information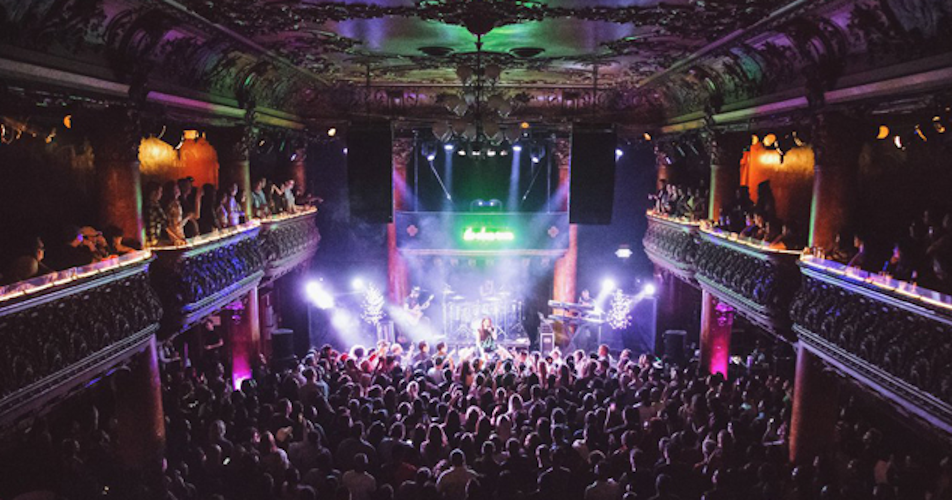 The Great American Music Hall was originally established in 1907 as Blanco's, shortly after the rebuilding phase across California after the 1906 earthquake. The name, Blanco's, came from a then-famous Barbary Coast house of prostitution. The original building's interior was designed by a French architect who gave it a unique design that informed many future designs and renovations.
The venue became better known after Sally Rand, who was known for her fan dance and bubble dance acts, acquired the property and rebranded it "The Music Box" in 1936. The building enjoyed success and prominence until it closed with the end of World War II and reopened in 1948 as a jazz club that reused the original name.
The building later became the home of the Loyal Order of the Moose until the buildings decline led it to be demolished.
It wasn't until 1972 when the venue was purchased by Tom Bradshaw who had envisioned a better venue that would hold lasting appeal to the audiences of his day. He refurbished and painted the property and ditched both of its former names, instead dubbing it The Great American Music Hall. The new venue attracted the Stuart Little Band to become the GAMH house band, performing opening acts for many headliners including; Cal Tiader, Sarah Vaughan, Buddy Rich, The Tubes, and others.
GAMH was then prominent enough to attract new acts including Journey who debuted there as well as Jerry Garcia of the Grateful Dead. The venue had finally reached its mark as a place to foster up and coming talent.
Musicians weren't the only ones to use the venue for major debuts and recordings, as comedian Robin Williams filmed his HBO special, "An Evening with Robin Williams" at GAMH in 1982. The venue had a long history of hosting major recordings starting with The Grateful Dead in 1975 to the most recent recording of Ry Cooder's 2011 concert with Corridos Famosos.
With over 15 major recordings across the venue's lifetime and years of history that only gets better with every passing year, GAMH will continue to add to San Francisco's musical life and identity.
See below for more information on the The Great American Music Hall:
Great American Music Hall Parking:
Find out more about parking at the Great American Music Hall.
Ticket Policies:
Read about the ticket guarantee, refunds and strict ticket verification policies.
Great American Music Hall Seating Chart:
View the The Great American Music Hall seating chart and read seating information.